5 PR Trends To Watch For In 2021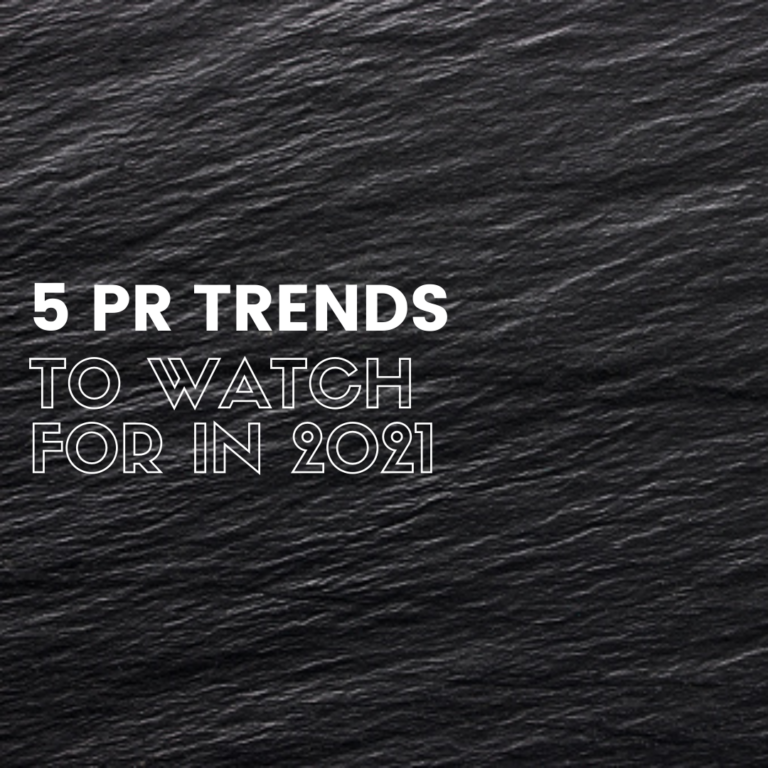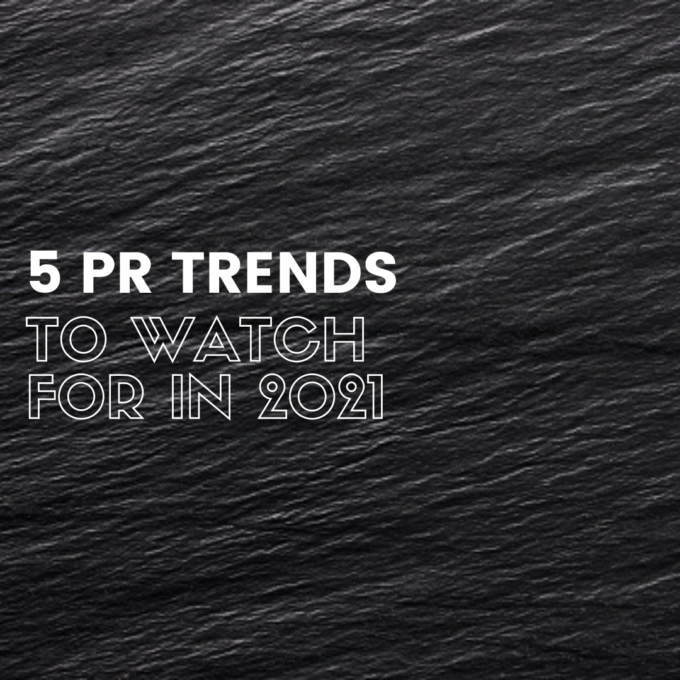 category

Public Relations

author

Christine Faulhaber

date

December 10th, 2020
"What a whirlwind of a year 2020 turned out to be," the understatement of the century. When we started our trends series last year, I do not believe anyone would have ever forecasted what would happen, but here we are. With a constantly changing landscape, it is hard to look into the future and try and figure out what the world is going to look like in the years to come. Nonetheless, we decide to do some research and dive into our personal expertise to figure out what some trends will be in the new year, so here we go! Here are five PR trends to watch for in 2021:
1. HEALTH & SAFETY
With the pandemic still in full-swing, health and safety of employees and customers is the top priority of every company, big or small, across the globe. Portraying this message to consumers is not only important for regulations and generic safety, but customers are much more likely to purchase from a brand they perceive to be safe to minimize unnecessary risk. This is going to hold true post-pandemic too. If companies want to retain customers and generate new ones, they need to stand firm in their messaging and prove they are taking it seriously. The year of 2021 is not the time for wishy-washy words.
2. THE AGE OF TIKTOK
It is no shock to learn the use of social media has risen significantly during 2020. With the looming pandemic and less real-life human interaction, people had to flock to social media to fulfill their socializing needs. One platform in particular has become increasingly popular – TikTok. In 2021, we will see more and more companies work with TikTok influencers to create authentic entertaining content to help promote their products and services. Not only this, but more brands will begin to create their own channels to help reach out to a completely new demographic of consumers.
3. PERSONALIZED EVENTS
We are online now more than ever. We shop online, we work online, we exercise online, and we even have to socialize online too. Even though digital fatigue is real, there are certain online experiences people are getting used too. We predict a rise in e-commerce and virtual events so brands can still engage with their customers. It is important to remember that consumers are still craving human connection, so make sure your digital experience is more personalized through authentic and innovative content.
For tips on how to create a successful virtual event check out this article from Entrepreneur.
4. DIFFERENT REALITIES
With everything going online, shopping has shifted significantly. New technologies, such as augmented reality (AR) and virtual reality (VR) are allowing customers to shop like (somewhat) before. With these different realities people can "try on" clothes and makeup by simply uploading a photo of themselves. This does not only stop in the beauty and fashion realm, but customers can also visualize different designs in their homes. Using technologies like this allows for a more personalized experience, something we predict will be weaved through virtual events in 2021 for a more in-person experience.
5. VALUE-BASED SPENDING
The pandemic has opened our eyes to countless issues going on across the world and with the addition of the Black Lives Matter Movement, people have begun to put more thought into how and where they spend their money. Consumers not only want to shop locally or from BIPOC-owned business, but they also want to buy from brands that align with their values. Communicating this message to consumers and being a leader for change are going to be necessary to show up for your brand and generate loyal customers. 2021 is not the year to go silent.