5 Social Media Trends To Watch For In 2021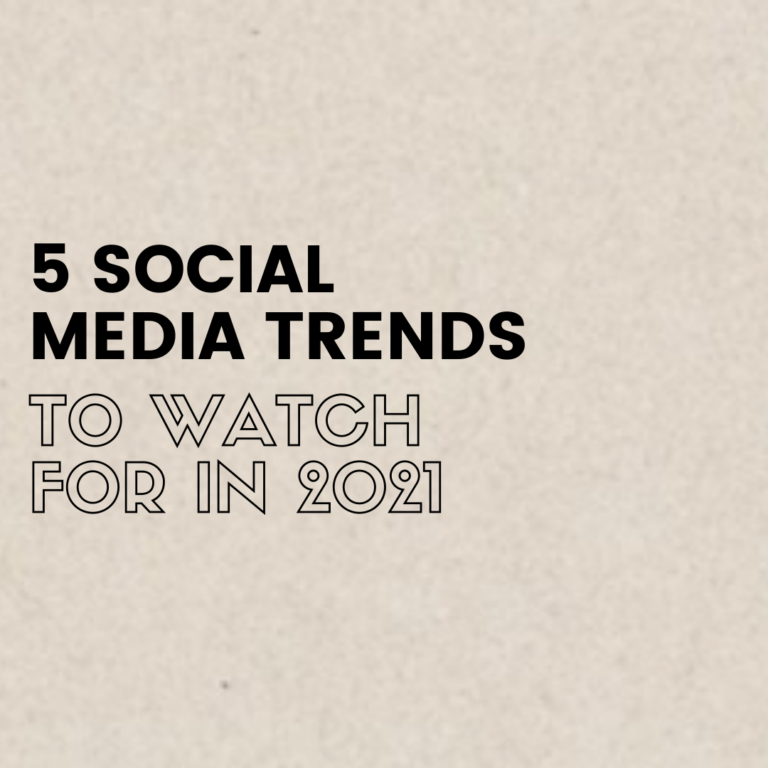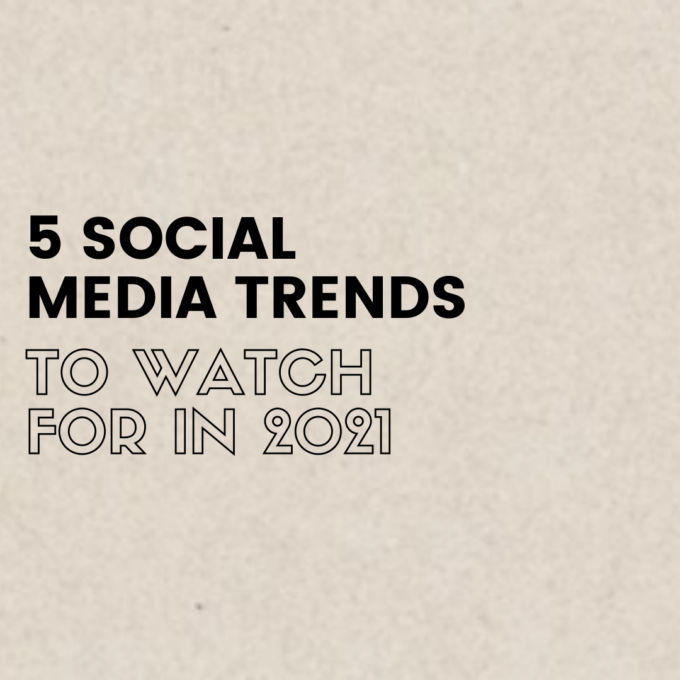 category

Social Media

author

Christine Faulhaber

date

December 3rd, 2020
2020 is close to an end, and with that, a tumultuous year of unprecedented circumstances. From a global pandemic to a social justice movement, this year has encompassed mass change with social media paving the way. These platforms were utilized not only to connect individuals but to raise awareness and instill mass change globally from the Black Lives Matter movement to the U.S Presidential Election. Looking back on 2020, we have broken out the top five social media trends to watch for in 2021.
1. Authenticity Over Aesthetics
For the past couple of years, we've seen highly curated content dominate our social feeds. From choosing the right filters to aesthetic backdrops, the goal has always been to be picture perfect. However successful campaigns this year have helped create a connection between people. A way for brands to act upon this trend is to look for influencers who authentically embody their brand messaging. Affiliations with influencers should be based on not only the content they create but who they are as people.
2. Socially Conscious Mindsets
The social landscape has drastically shifted in the past year with several important movements such as Black Lives Matter coming to light. With millions affected by COVID-19, this year has been unpredictable, to say the least. Deloitte recorded that "Sixty percent of millennials and Gen Z plan to buy more from large businesses that have taken care of their workforces and positively affected society during the pandemic[1]". It's extremely important for businesses to adapt to these socially conscious mindsets. However, brands should not engage in performative activism but rather focus on improving their internal systems to interact with the change. By using social listening for intelligence and not interrupting brands can come with effective solutions to ignite positive changes.
3. Diversity And Inclusion – Not A Trend But A Must
This year has been pivotal about conversations surrounding Diversity and Inclusion and many brands have taken action and implemented a change in their system. This is the time to uplift Black, Indigenous, and POC voices however this is not a trend. These values should be integral to the company culture and will only benefit companies overtime. It's important to consider diversity and inclusion and better your brand's policies to ensure change. Brands can help incite change by elevating BIPOC creators- working alongside influencers, through proactive social listening, and finding ways to fit into these conversations without silencing voices or trying to lead the conversation.
4. Memes And Messaging
Memes have become an integral part of online communication with "55% of 13 to 35-year-olds sending memes every week"[2]. On average, 32% of Gen z, millennials, Gen X, and baby boomers saying "finding funny or entertaining content[3]" is their main reason for social media. Brands can successfully integrate memetic messaging into their brand strategies to create useful and entertaining content for their followers. Brands can act upon this by engaging in the meme community, to create more virality for the brand. They can also encourage user-generated memes and share them on their social channels. This will help create a stronger brand connection while allowing for 2-way conversation between the customer and the brand itself.
5. Adapting To New Social Channels
With the explosion of platforms such as TikTok over the past year, brands have been scrambling to adjust to this new social space. The pandemic has drastically shifted the typical offline customer experience efforts and online social media marketing and experience have become more important than ever. By providing online social experiences such as creating engaging short social videos- brands can create brand loyalty, as well as driving sales. These platforms also allow for creativity and brands can foster goodwill by elevating these voices and giving back to the creators rather than just trying to capitalize on free publicity[4].
[1] https://blog.hootsuite.com/social-media-trends/
[2] https://www.marketing-interactive.com/10-social-media-trends-to-keep-an-eye-on-in-2021
[3] https://blog.hootsuite.com/social-media-trends/
[4] https://blog.hootsuite.com/social-media-trends/