#FFINDS: Fidelity Jeans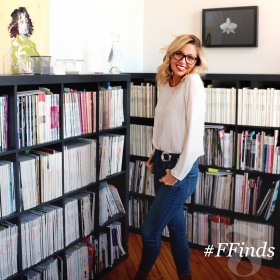 category

FFinds

author

Christine Faulhaber

date

March 18th, 2016
Boyfriend jeans… boyfriend shirts… Single girls fear no more! The fashion world (finally) has a "borrowed" trend for you (that won't leave you scouring the men's department of your local Zara). Re-introducing: The Mom Jean.
Before the image of an unflattering bottom and baggy in all the wrong places denim disaster floods your brain, Account Executive Natasha Black, is here to tell you why these Fidelity Denim Mom-inspired jeans are a season-less staple.
"Jason and the Fidelity team have finally created a Mom Jean for us girls that want in on the trend, but aren't willing to sacrifice the comfort, fit and stretch of a modern denim. With a high-waisted and tapered leg fit, these jeans hug you in all the right places – like a warm embrace from Mother-dearest herself (only better because they don't nag). Paired with a feminine blouse and heel or vintage tee and sneakers, these jeans are a must-have for the cool-girl daytime weekend look".
From Fidelity Friday's in the office to weekend romping, spot Natasha rocking her Mom Jeans all season long.