Marketing in Quebec: What you need to know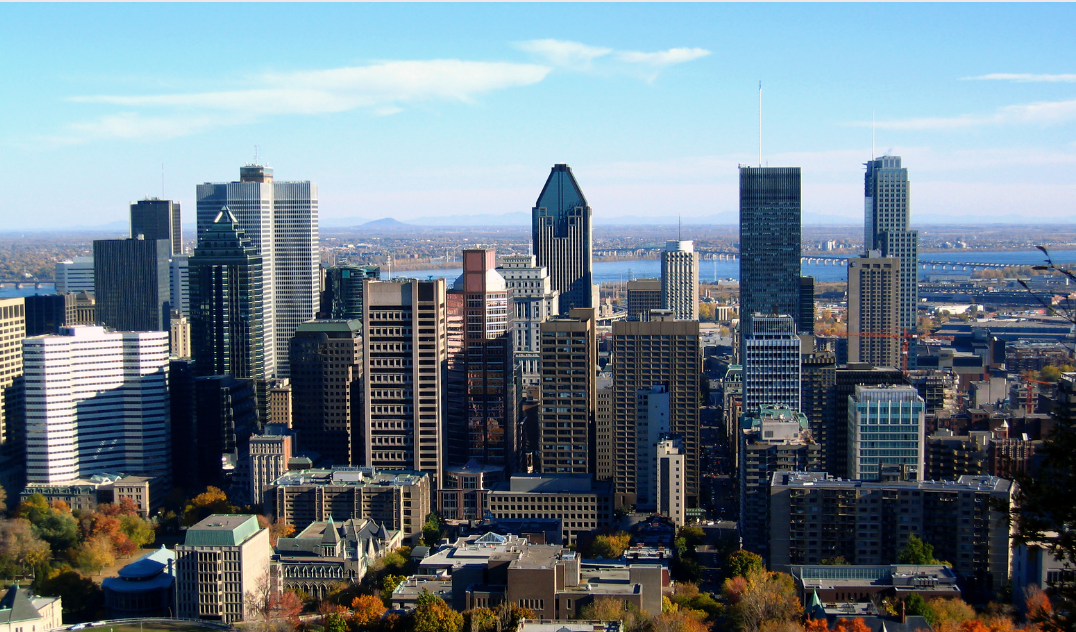 category

Digital Marketing

author

Kevin Pacheco

date

February 18th, 2022
In a digitized world where there seems to be increasingly less borders, all too often a "one size fits all" attitude toward marketing in Canada has been adopted. But as our Director of Quebec, Kevin Pacheco, points out, having that mindset can be a disadvantage. Read on to learn what makes this province so unique and why it deserves it own strategy for brands hoping to speak to the Québécois.
Quebec is the largest province in Canada by area and the second largest by population accounting for over 23% of the country's residents. As large as it is, the province is also the most unique, being the only French-speaking region of North America.  While many in the province claim to speak both French and English, more than half identify French as their official and only spoken language. For Marketers looking to target this region, it is important to take into account a fully bilingual strategy that includes not only translation but considers the cultural nuances that make the province distinctive from both the rest of Canada and other French-speaking nations such as France. Although French is the spoken word, Québécois is the language of the land. Residents are proud of their differences and have made an effort to protect their language from being overshadowed by its neighbours including implementing language laws for any form of promotion or advertising in public spaces.
In addition to language, any successful marketing plan should pay close attention to Quebec's unique arts and culture, which is highly valued in the province. Quebec is home to its own media outlets including Radio Canada (the French version of English Canada's CBC), Le Journal de Montréal (currently the most read newspaper in the province and the largest French-speaking daily in North America), and its own ELLE Quebec, part of the magazine's global network of publications. The programing and content created for these news and entertainment sources are exclusive to the region which includes its own group of actors, musicians, writers, and artists. They make up both local and international success stories such as Cannes-winning filmmaker Xavier Dolan and the late Jean-Marc Vallée, most recognized for C.R.A.Z.Y., a film ranked amongst the Top 10 Canadian Films of all Time by the Toronto International Film Festival. In addition, there are a slew of television shows that catch some of the largest audiences in the region including morning show "Salut Bonjour" and hard-hitting round table "Tout le monde en parle." A Quebec-specific media plan, that incorporates both French and English assets is essential to tap some of the region's most engaged audiences.
Powering some of the province's cultural institutions are the identities that shape them. These include Quebec's own celebrity culture or "vedettes du Québec" that range from various sources from reality stars to hockey players. Most notably, the province produces its own "Big Brother-esque" reality show "Occupation Double". Produced by Julie Snyder and hosted by actor and comedian Jay du Temple, the show has had tremendous success with 15 seasons under its belt and generating its own form of local celebrities. In addition to its own programing, Quebec-versions of famed international franchises have seen much success including "La Voix" – the Quebec equivalent of The Voice. With eight seasons, the singing competition has put many artists on the map including singer and songwriter Charlotte Cardin who has seen international success performing in cities across the globe and being caught front row at Paris Fashion week for brands like CHANEL. The power of celebrity in Quebec can be a marketing lever that many brands overlook as campaigns that feature local talent are often the most successful and are received more positively than a generic advertisement simply dubbed in French.
Holidays and Celebrations
Although surrounded by English-speaking regions, one cannot assume that Quebec celebrates in the same way as its neighbours. St-Jean-Baptiste Day or "Fête nationale" on June 24th is a holiday unique to the province. On this day, the region truly ignites in its pride, shining a spotlight on its heritage and celebrating its Francophone culture and history. Quebec also hosts its own festivals including the Montreal International Jazz Festival that has seen the likes of Stevie Wonder, multi-day indie music festival Osheaga and the largest international comedy festival in the world, Just for Laughs. In addition, its important to note that although Quebec can celebrate in similar ways like the rest of Canada, timing and nuances may vary such as the Montreal Pride Festival which is hosted in August while pride is mainly celebrated in June across North America. Guerilla marketing and on-the-ground consumer activations are just some of the ways brands can target various demographics and audience personas in the region.
Whether brands are considering entering the Quebec market for the first time or planning a large-scale marketing plan, it is not enough to simply translate key messaging. Brands must consider the language laws of the current time, cultural nuances, the power of its local celebrity star system and treat the region apart from any other in the country. We do acknowledge the time and effort this takes but knowing the value and impact of Quebec, brands will realize the investment is worth it.