Maximize Unexpected Relationships To Create Magic In Your Business – Forbes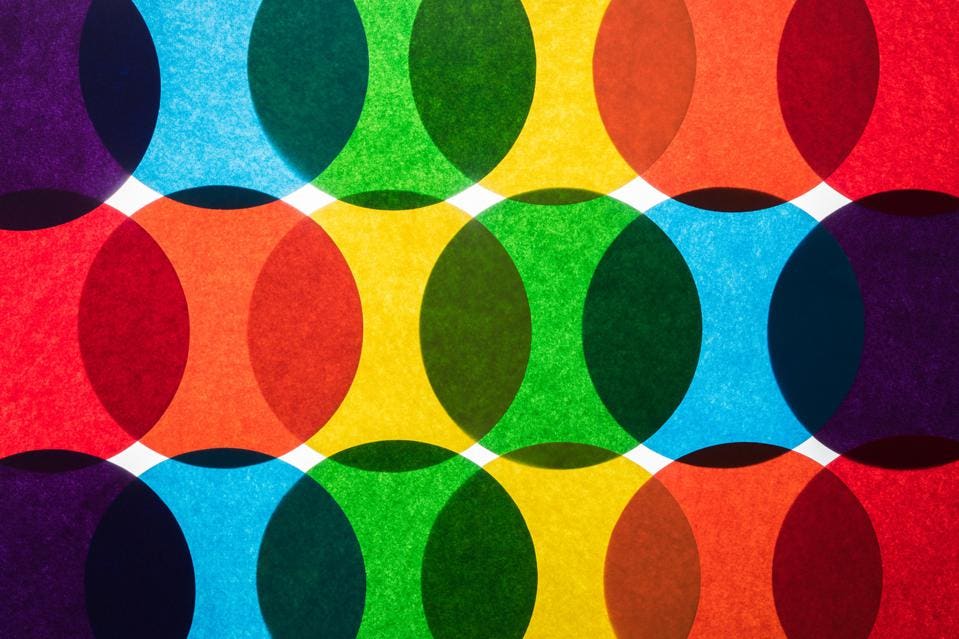 category

Business

author

Christine Faulhaber

date

May 17th, 2023
In our business, we make it a daily habit to focus on seeing our clients bigger. This essentially means bringing new ideas and value to the table beyond the usual scope of what clients might be expecting. I believe it is important to be true partners, to dig in and understand what their challenges are so you can uncover together what needs to come next.
Here are some of the ways we do this—and how you can, too.
Be proactive.
I have found it most effective not to wait for clients to ask for ideas or help. Ask your team how you can keep campaigns fresh. What can your account leads do to continue to deliver ROI when it seems like you've seen everything before?
Mix it up.
Forge unique brand partnerships by bringing different client industries together. Tap into strategic partnerships to help grow your clients' brand value. Proactively find opportunities for your clients to work together. Mix up sectors or industries to uncover unexpected ideas.
For example, introduce a beauty brand or product into a design or decor campaign. Match a non-alcoholic spirit with a fashion event. Offer organic pet products at a downtown condo launch for young singles. Consumers live across all lifestyle platforms, so why not offer them value in a new way? Creatively developing scenarios where clients in different industries can collaborate in mutually effective ways brings value to end consumers and thus ROI for clients. Look for like-minded brands to partner with.
Keep it current.
Staying on top of trends is table stakes when you are in marketing. One-up this by cross-pollinating here as well. Keep your finger on the pulse. Attend conferences in tangential industries, subscribe and listen to futurist podcasts out of your comfort zone, and watch global markets. Do a SWOT or PESTLE analysis on your brand and clients' brands. Don't wait to be asked. Even if you know an idea is too "early" to be adopted, share it. What you uncover may match beautifully with a trend, and voila—you have imagined another magic idea!
Get out there.
Look for opportunities to network on behalf of your agency and all of your clients. This might sound like textbook PR, but when you specifically equip your team with information about your entire roster and have them focus on bringing back relationships, it works.
This can also work when you need to call in a favor. You may have paid an influencer a large sum for a campaign that may give you a deal on another one down the road. Helping a creator build their own profile is another way to build value for a client. Perhaps a beauty expert is looking to pivot to automotive. It works the same for a journalist or podcaster.
Don't forget to maintain relationships either. Engage with them regularly, send them a note to check in, and give them a great opportunity when you can. I like to view every conversation as an opportunity to make a new relationship.
Social listening can also create compelling, integrated omnichannel campaigns. Be open-minded. Go into new relationships with curiosity—you never know where the connection may lead.
Use all your resources.
Use your organic network for idea inspiration, insights or to gut check. Friends, family, current and past clients, partners and vendors and, of course, your team are the foundation of your extended network. On many occasions, these are key opinion leaders—individuals who may participate in a brand survey or even be a strong source of business referral.
We engage all employees—regardless of level—in our corporate KPIs. This is a great learning and retention tool. Choose a midlevel manager to lead an innovation project and invite others they don't usually work with, and watch the magic happen. Invite all team members, not just those on the account, to participate in brainstorms. Develop cross-functional Tiger Teams to solve a specific problem with a client and develop new ideas on spec for one you desire. Consider meeting as a full team at a weekly huddle to share learnings and collaborate. Sharing client news and information empowers ideas. Gather info from your network. Survey and ask them what they think. Sample them and collect data that will be invaluable to your growth. Ask for honest opinions and feedback. You will learn something new every time you ask. Invite individuals that work in a variety of sectors to a "smart storm."
These are a few ways you can create ideas where they didn't exist before. Cross-pollinating promotes growth and positions your business for the future. Just ask the bees!
This article originally appeared on Forbes.com, Read The Article Here