Supporting the Next Generation of Female Leaders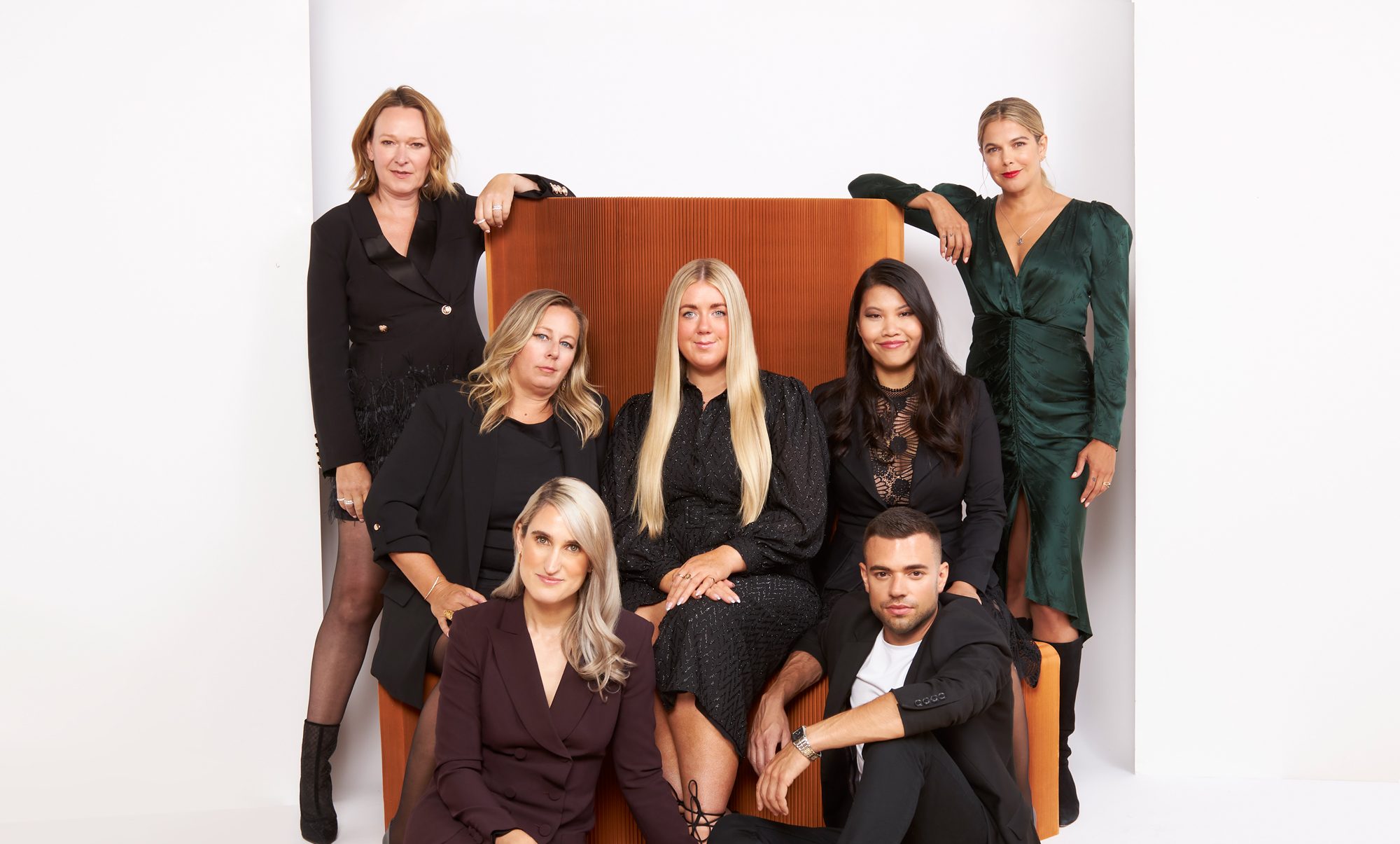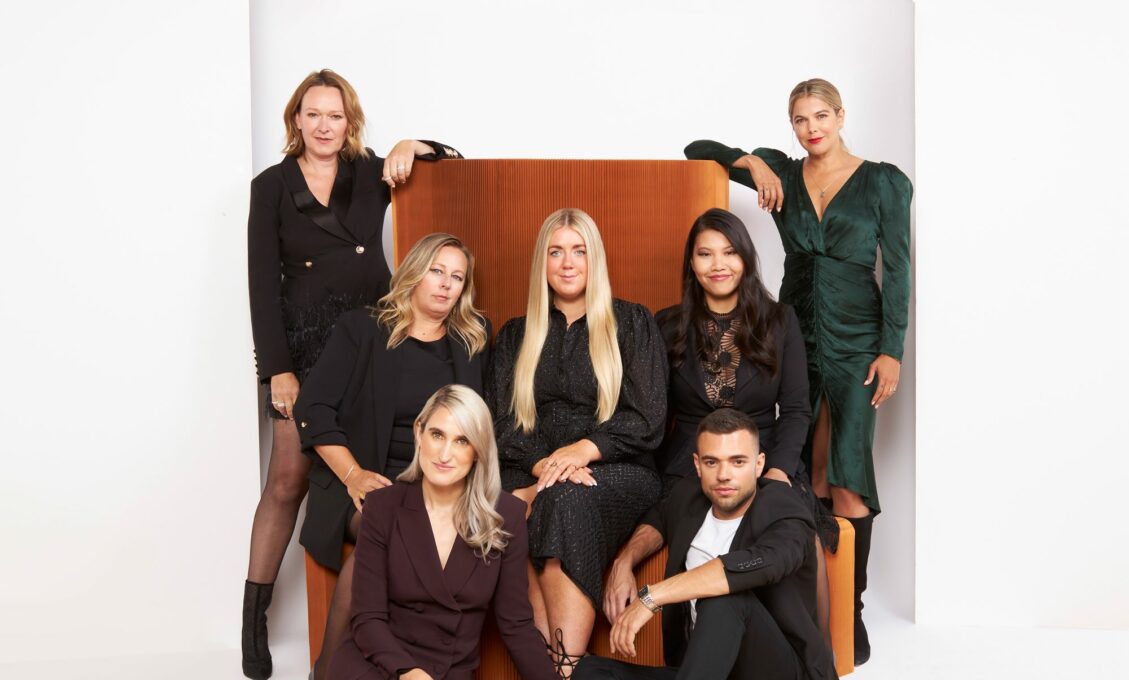 category

Mentorship

author

Janelle Marpa

date

April 26th, 2022
Did you know I'm a Toronto Metropolitan University (formerly Ryerson) alumni?  I had the chance to chat with Tania Ulrich from The Creative School at Ryerson University about how and more importantly WHY Faulhaber Communications supports the next generation of female leaders. Whether you're a Toronto Metropolitan University grad, an entrepreneur or a woman in business, I highly encourage you to find ways to support your future successors! Here is my interview as originally shared on Toronto Metropolitan University's The Creative School page.
Award-winning public relations and digital marketing agency Faulhaber Communications, has established a generous award for women-identifying students of The Creative School in support of the next generation of leaders in the field of professional communication.
Christine Faulhaber shares Faulhaber Communincations' experience as a donor and what motivates them to support students at The Creative School.
The recipient of the Faulhaber Communications Award, first year Journalism student Aditi Roy, was honoured this past fall.
The FAULHABER Communications Award is an entrance award for a first-year student who identifies as a woman and has focused aspirations of becoming a professional senior leader in communications. Roy was chosen as an exemplar, demonstrating alignment with FAULHABER's operating principles: innovation, insight driven, collaboration and integrity – the root of the company's 21 years of Canadian business success.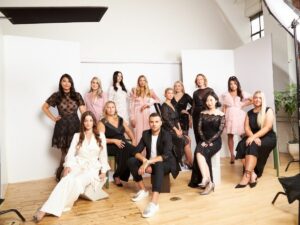 Established in 2001, Faulhaber Communications is a full-service PR and digital marketing agency specialising in lifestyle clientele. The boutique agency provides strategy and creative execution in the areas of public relations, digital marketing, experiential events, media relations, influencer relations, social media management and content production.
Christine Faulhaber has been a force in marketing and public relations for three decades, launching Faulhaber Communications in 2001. Over the past 20+ years, she has acted as agency leader, mentor, innovator and led her dynamic team on strategic work in a variety of lifestyle sectors, working with international clients including Bed Bath & Beyond, Charlotte Tilbury, Ted Baker London, Genesis and more. FAULHABER has also long supported female leaders, and recently handed over the role as president to long time colleague, Lexi Pathak.
1. Why was this award established? What does diversity bring to the field of professional communication and how do you see women leading?
In 2016, timed to our 15th anniversary, we made a 15-year commitment to financially assist female students by creating the Faulhaber Communications Award. In partnership with The Creative School's Journalism and Professional Communication programs, this annual financial award looks for one woman-identifying student who demonstrates the ambition, focus, and drive it takes to become a senior leader in communications.
In 2020, inspired by the social justice movement that ignited much needed change, FAULHABER permanently adjusted the award to give preference to women-identifying students from racialized communities (Black, Indigenous, people of colour) to help foster future BIPOC communications leaders within the industry. The agency also extended the award for an additional five years, taking this award and commitment until 2036.
I understand that as a leader, having a diverse team is where the magic happens. Being comfortable enough to be uncomfortable, to listen to different viewpoints – it's not easy for everyone! But often the path of most resistance is what yields the best results. You have to ensure different backgrounds, ages, external partners, all have a seat at the table.
There has been great momentum in the empowerment of women leaders and representation, and we're excited to be part of that change.
2. What advice would you give students about storytelling and engagement today?
As the next generation of marketers enter the scene, I think it's imperative that they find ways to tap into their unique, personal experiences. We've connected aspects of our lives more now than ever. Our resilience, our families, our lives. It's in those real moments where people can connect to a message. Telling those stories, connecting yourself to a message is what resonates. As much as we use it in our profession, the "InstaLife" isn't really life. Perhaps that's why more authentic real-time platforms like TikTok have taken off.
We crave authenticity. In the business of marketing, connecting with people has always been at the forefront. People have stories to tell! Telling the story has always been there, that's what we do as communication experts. How we get those stories out has evolved with the growth of the omnichannel approach, and we have to meet people where they are. Authentic storytelling is how we can bridge the gap between the physical and the digital, and nothing is more authentic than our own experiences.
3. How did you get your career start in communications?
In my early 20's I was working for Canadian Fashion designer Joeffer Caoc, where I learned about the intersection of sales, marketing and PR, and saw an opportunity/gap in the market where I could make a difference for my retail clients.  I was travelling across the country working with retailers, stylists, influencers and media, and realised that collaborating and closing deals was my calling. I made the decision to start my own business with just a laptop in my kitchen 21 years ago. It grew from referrals and connections I had within the industry, and I was only 27.
4. Tell us about your time at Toronto Metropolitan University and how that impacted your professional goals
I use examples from my time at school all the time in my mentorship. I became an adult at Toronto Metropolitan University – there was diversity of thought in my classes, I was exposed to new ideas and learned how to work in a team that represented that. Toronto Metropolitan University was a combo of textbook and real life experience which really worked for me. I had to bridge relationships, connect to business leaders and put into action a lot of soft skills that are required in real life scenarios. Toronto Metropolitan University prepared me for the "real" world.
….
Christine Faulhaber is recognized as one of Canada's Top Female Entrepreneurs and has been awarded rankings on the W100, Profit 500 and Growth 500 lists. For more information about Faulhaber Communications, visit https://faulhabercommunications.com or on LinkedIn at https://www.linkedin.com/in/christine-faulhaber/