Letter from the President: Faulhaber agency of the future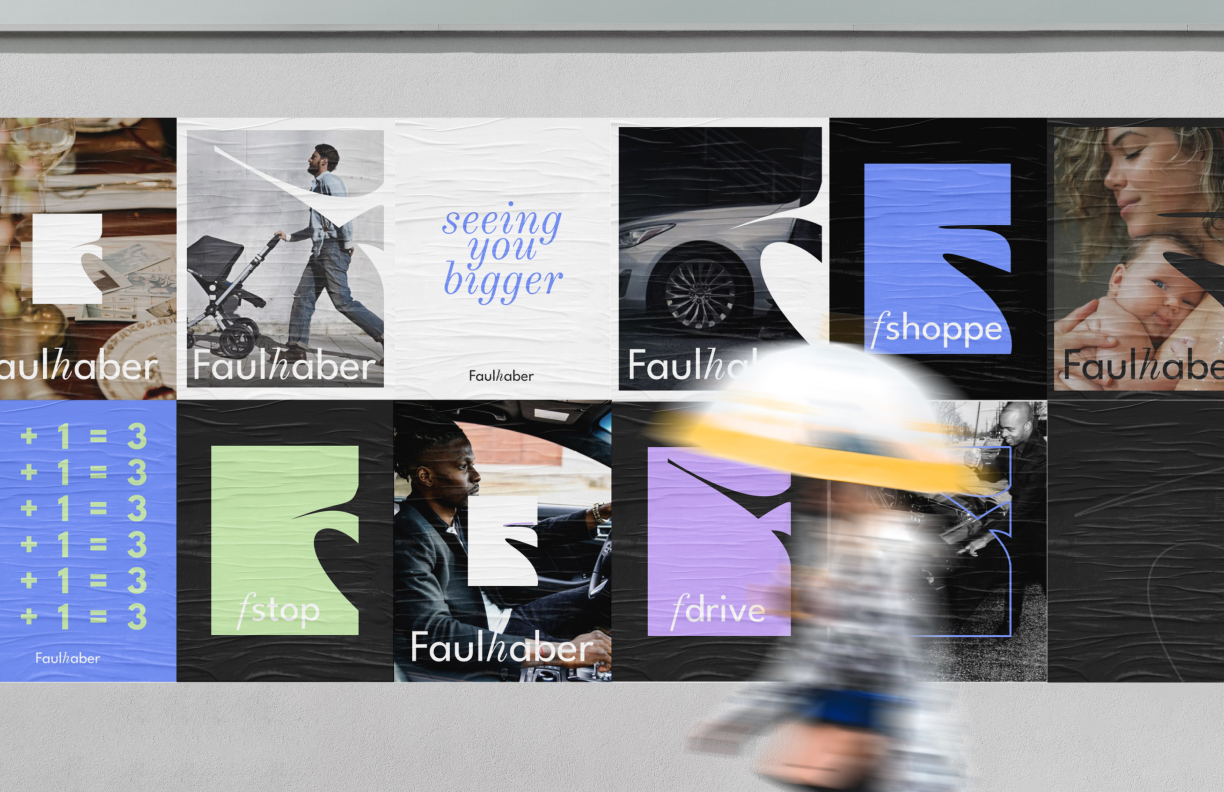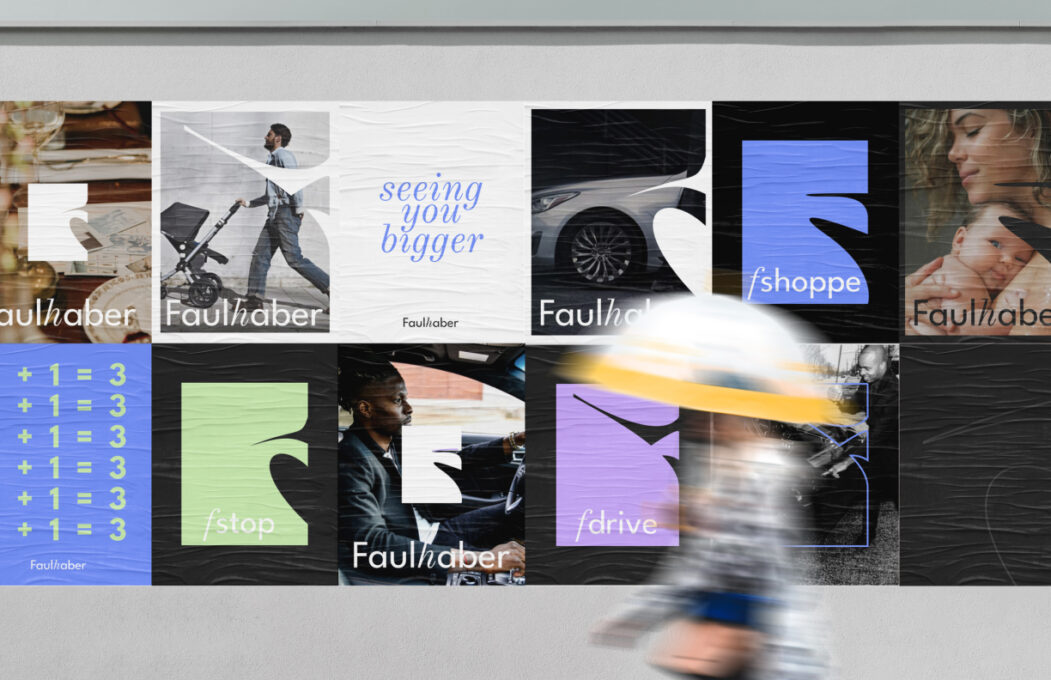 category

Branding

author

Lexi Pathak

date

November 14th, 2023
It's with great pride and pleasure that today we unveil our new brand; Faulhaber. A bold name, for a bold agency. Our fresh look, new website and brand mark encapsulates our Seeing You Bigger mentality of generating new opportunities and ideas that help our clients business soar.
As a trusted, legacy brand with 23 years of dynamic work behind us you may be wondering what is the strategy behind a rebrand. We are the agency of the future, and now is the time to show it. While PR is still at our core DNA, and the PR framework for approaching storytelling is still very much part of our unique process, we function as much more than a PR or communications agency. We offer media, influencer, social media marketing, digital marketing, content production, and branding – providing our clients end-to-end integrated campaigns.
At Faulhaber, we believe that stories are boundless in their ability to connect brands with their community in a meaningful way. We know that crafting the appropriate brand narrative is one of the most effective means to bring value to a company, while identifying new opportunities in the process. We also believe that creativity serves as a powerful lever for growth, propelling brands beyond conventional boundaries and forging lasting connections that fuel growth.
Today's brand storytelling must meet the consumer where they are, wherever they are- and that is best achieved through an omnichannel approach to storytelling, with tailored content strategy for each touchpoint. Over the last few years we have continued our evolution as an agency, expanding creative and digital marketing services outside of social media. We've added paid advertising, one-to-one-marketing branding and identity, and content production to our list of services. Our goal is to provide creative and strategic storytelling across all the communication touchpoints. All of this together has created Faulhaber's unique offering of PR powered by Digital Marketing which is amplified and driven by our passion to see our clients bigger.
Working closely with Parisian/Montreal agency supramega, whose client roster includes L'Oreal and Uber, we have developed a dynamic, remarkable, sophisticated brand that brings the optimistic energy of our agency to life.
Our new look marries inspiration from high art, fashion and design print magazines with the futuristic-feel of digital zines. This juxtaposition of traditional-meets-future is the core of Faulhaber. As an entrepreneurial firm that has served hundreds of clients since 2001, we deliver ROI in a way that is driven by being ahead of the curve. Our appetite for innovation is endless. Our wheels never stop turning and we are constantly thinking about what the future will hold. We are agile and quick to adopt new technology, platforms and trends to bring to our clients.
We have introduced new colours and a variety of designed elements around our "F" to represent different aspects of our business. Our new logo, with the name changing from Faulhaber Communications to Faulhaber, uses italics on certain letters to illustrate our job: to make our customers stand out from the crowd and make them remarkable.



From Left to Right: Logo, brandmark, and brand elements.
Thinking about a rebrand? Here is 5 tips to consider:
Choose the right partner
Finding the right partner for a rebrand is critical. Ask for sample work, client references and make sure you have chemistry with the actual team that will be working on your brand. You need to find a partner that can balance the fine art of understanding your brand as it is, and also push you out of your comfort zone to the next space.
Create a cross-functional Tiger Team that represents different aspects of your biz
Of course your executive team will be involved in a rebrand, but it is also important that your core team involves a variety of your team members from different functions within your business and from different age demographics. We are a multigenerational agency and a mix of PR, digital, social and creative brains. We wanted to reflect that in our new brand and in order to do that included team members from diverse parts of the biz throughout the process.
Focus on your Why?
Before you start a rebrand make sure you understand why you are doing it. Also make sure you understand your brand's northstar and unique value proposition. Having a clear vision of who you are, what you stand for and why you are undertaking a rebrand will drive the final outcome.
Be bold
Be prepared to feel uncomfortable and take risks. Be bold and challenge your branding partner to think big. There may be moments that push you out of your comfort zone, but that is a good thing. Sometimes you have to go too far, to understand what is just right.
Engage your internal team
Your team are your best assets and your biggest cheerleaders. Get them excited about the rebrand and it will pay off. When we received the initial art direction we shared the various options with our team, heard their feedback and had them vote on the favourite, which is the one we ended up selecting. As the saying goes, culture eats strategy. So include your team in the process and you will end up with an end product that everyone is engaged by.
Launch with passion
A rebrand is a lot of work so make sure when you are ready to share it with the world you've thought through all the touchpoints. Share your rebrand in a newsletter, across social, with past and current clients, families and friends. Celebrate your efforts!
We are excited about this next iteration of Faulhaber. We are a dynamic agency bursting with ideas. Our passionate, innovative and committed team is ready to drive brand growth and See You Bigger. Interested in our Seeing You Bigger 10 point Digital Audit for your brand? Reach out at: lp@faulhabercommunications.com.
Want to learn about the evolution of Faulhaber? Read our Founder & CEO's 20th anniversary post HERE.